If you are one of those hotel guests who won't settle with active and passive rest and strive for new adventures, please have a look at our offer and find activities to make your stay even more pleasant and get your blood pumping. For example, you can enjoy a horse ride at the Ajax Farm or test your abilities and fitness level at the rope park Tarzánia.

TARZÁNIA
Tarzánia is a rope park built of various rope barriers hung at height on trees or artificial poles. It has 23 barriers hanging approximately 5 to 7 metres above ground. It also has a route for the youngest ones, therefore Tarzánia is also suitable for families with children. Tarzánia is opened at individual hours, but you can rent the whole park just for you and your friends.
HORSE RIDE – AJAX FARM
Our Ajax farm is not only appealing to the kids but also to the adults who like riding horses while the kids can enjoy their favourite ponies. The visit at Ajax Farm situated in a beautiful natural environment is especially recommended for families with kids who will definitely enjoy their time together.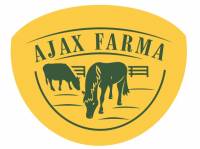 | Type | Duration | Price |
| --- | --- | --- |
| Horse riding   | 60 minutes | 25 € |
| Horse riding | 30 minutes | 15 € |
| Pony riding | 30 minutes | 15 € |
| Pony riding | 15 minutes | 10 € |
| Pony riding | 1 round | 6 € |